What holiday traditions do you remember? What are the traditions you'll pass down from generation to generation….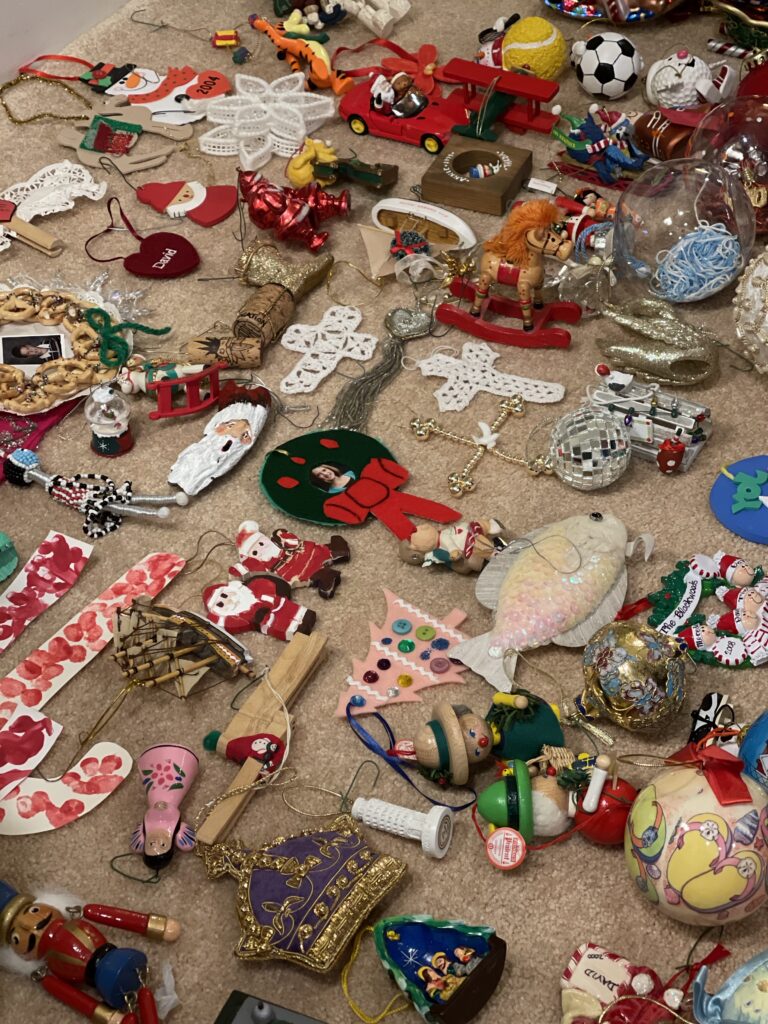 We have a tradition of purchasing ornaments everywhere we go. We have also made some by hand in our early marriage years when we couldn't afford to go anywhere or do anything.
Ornaments celebrate our memories, memories of moments in time where we were on family trips or celebrated family accomplishments or hobbies.
We have ornaments that represent dance, soccer, tennis, golf and we have beach vacation ornaments or amazing ornaments from trips abroad. We also have ornaments that we made because we had no money to purchase them., they are meaningful and special in their own way and we remember making them with family members.
They don' take up a lot of room and they are cheaper and easier than buying art or vases or (insert large souvenir) and they are so easy to pack and they provide that same joy of remembrance when you unpack it each year and hang it on your tree. You remember the moment, the experience that you had in that moment or on that trip.
They are not expensive and yet, they represent the journey of your life experiences…. VALUE that! YOU are you… and you have your own traditions, trips, experiences and more that can be expressed through ornaments….
I realize that not everyone celebrates Christmas with a traditional Christmas Tree but this tradition means a lot to me…. what means a lot to you?