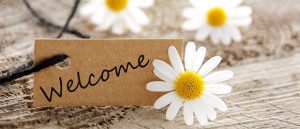 Welcome to My Blog!
I'm Theda Blackwood and I'm a wife and mom of two young adults.  I guess you could say, I'm pretty social! 🙂     I'm a former "Annie" from the National Broadway Tour, I'm a licensed Interior Designer,  and I'm an entrepreneur.  I love to entertain, I appreciate art and beautiful things… I appreciate great quality.  I love fashion and accessories and I'm a beauty product junkie! I have a love-hate relationship with exercise and nutrition but mostly I'd say I'm healthy! I'm a nut about organization and time management. I'm highly energetic and I love to travel….. and well… I like to stay busy and I have a lot of interests!
You'll find this blog pretty diverse and truly a reflection of my interests!
It's a blog about life as a mom, wife, entrepreneur, lover of food, wine, entertaining, healthy living, art, organization, interior design, dance, fashion, accessories, travel! Join me on the journey!I hope you'll participate in the discussions and I look forward to connecting!