How to set up a plant watering system
I know we are basically home all summer and we have time to water the plants every single day, but it gets tiresome sometimes. Every day you have to pull out the hose or a pitcher and water, water, water….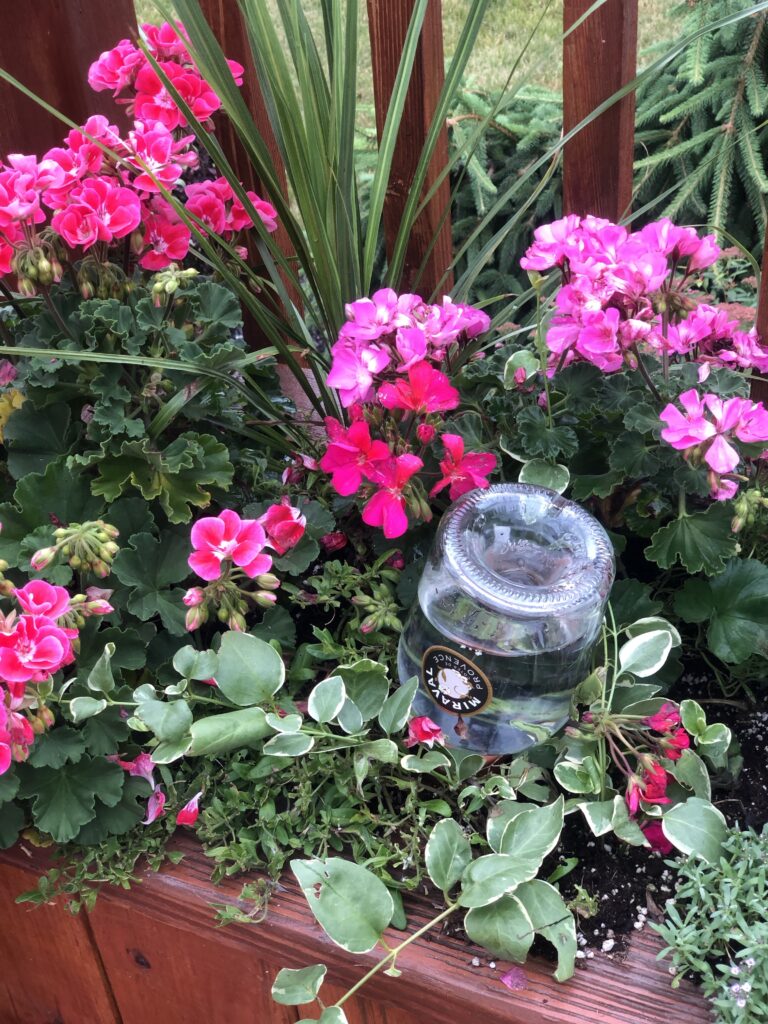 My mom used to say, necessity is the mother of invention, so when we went out of town to a friends shore house for the weekend, I didn't feel like asking someone to water the plants, so I got to Googling… is that a word?
Here's where I got creative…
Remember those little watering globes for houseplants? I wondered if a wine bottle would work the same way.
I summoned empty wine bottles from my neighbors and I stuck a bottle, filled with water, in heavily watered soil upside down and let it go! Luckily for me, I had a friend come by and check on them. Some plants needed a extra drink or two but generally, the method worked. The bottles drained too fast for the hot weather, so I went to Amazon. I found terra-cotta watering spikes and I quickly ordered them. Here's the link! https://www.amazon.com/s?k=watering+spikes+for+outdoor+plants&ref=nb_sb_noss_2
The Amazon reviews said they were fragile but they arrived in tact! Whew!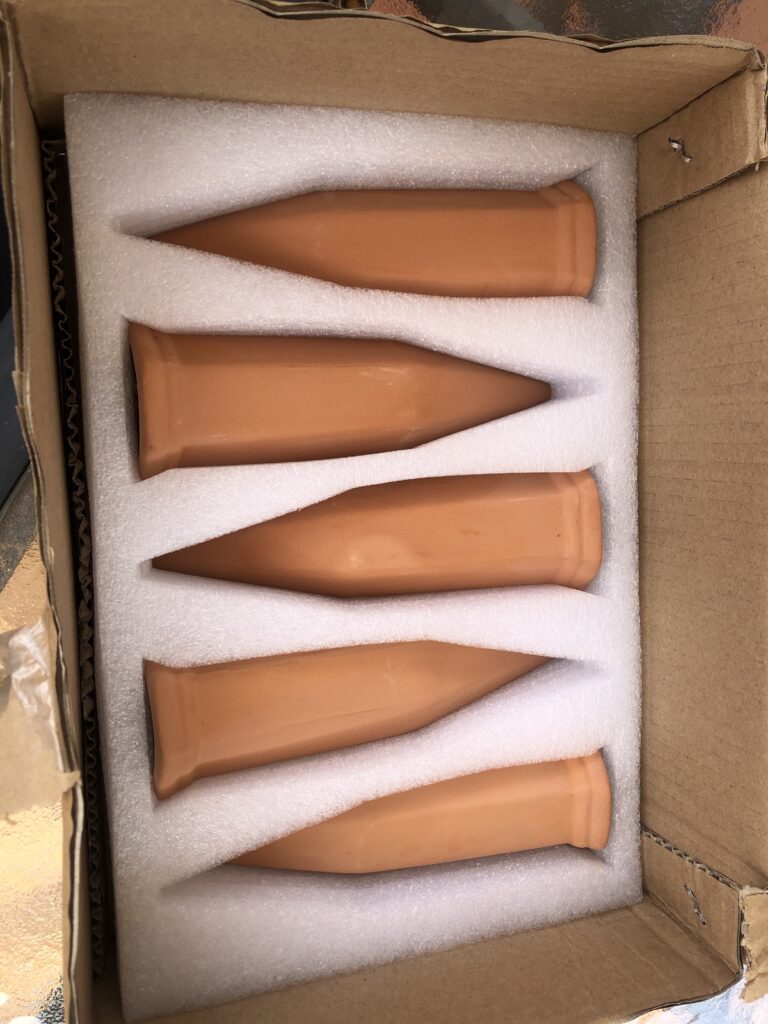 I watered all my plants super thoroughly to soften the soil, I then soaked the spikes in water to get them ready to insert and I carefully inserted them into the soil so that they were right above or at soil level.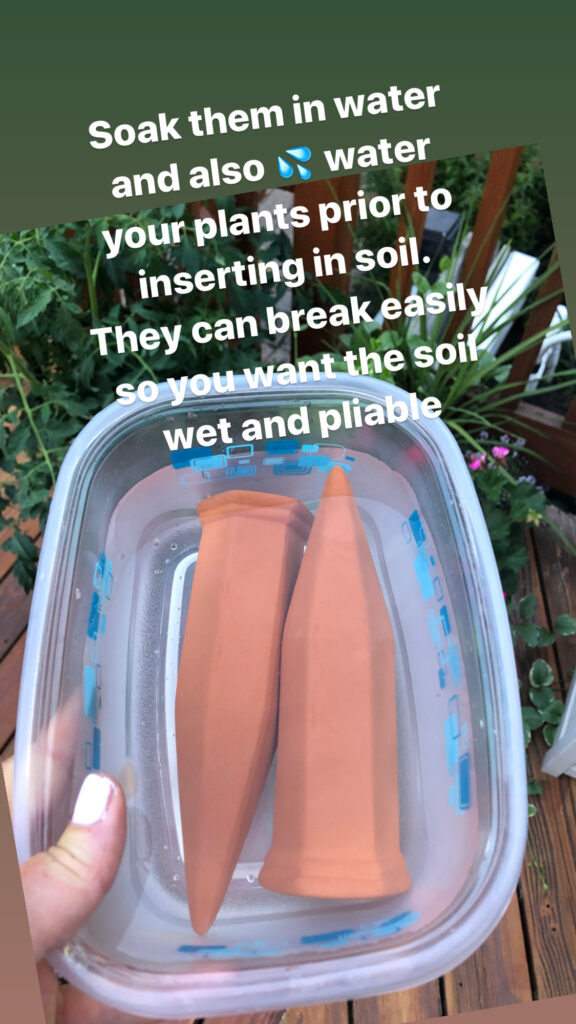 So here's the bottom line! IT WORKS! The plants definitely drink at their own pace, some faster and some slower due to sun, heat etc. On super hot days your thirstiest plants, which for me is a potted tomato plant and basil plant, will require additional watering because they get so hot they can't get the water fast enough… but it truly works at keeping your plants hydrated and allows me to not have to monitor them so closely! I'm a fan of my new watering system… even if it looks like my plants have a drinking problem!
I hope this helps you as well! Share this tip with all your plant loving friends! Stay hydrated!